The Futures Program
---
Rhys' futures program is designed to give our customers a chance to buy both alternate formats and case quantities of our wines prior to bottling. In a sense, this is a custom bottling option. If you are not interested in alternate formats or case quantities, there is no need to participate in this offering, you will still receive your typical allocation of these wines in the regular releases over the next year. However, if you are interested in both large and small format or case quantities of these wines, the futures release is the only time these are offered. In general, we offer six packs of our single vineyard wines in 375 and 500mL bottles, single 1.5 and 3L bottles and full 12 bottle 750mL cases.
The 2018 Vintage
---
The 2018 growing season had a perfect mixture of moderate winter rainfall, early summer warmth and mild harvest conditions. While the quality of a vintage is not always completely explained by the weather, 2018 contained all of the climatic elements that produce the highest quality in our mountain vineyards. The 2018 wines show a rare mixture of powerful concentration and poised elegance that makes them immediately charming and yet capable of extended aging. The mountain vineyards in particular have excelled in this quality, reminiscent of the 2012 vintage but with more grace and focus. We are finding the Pinots to be red fruited, intense and lifted, with great acidity and structure but lacking any edges. The Chardonnays are both powerful and crisp, with lifting acidity and precise finishes. Although it's going to take years for these wines to show their full potential it's hard not to be captivated now.
2018 Rhys Pinot Noir Sampler pack
---
The 2018 vintage looks to be as exceptional in Pinot Noir as it is in the Chardonnays, something that doesn't always happen. The Pinot Noirs this vintage are true to character with bright acidity, fantastic concentration of fruit and a particular transparency to site that we relish. We're pleased to offer both 375mL and 500mL cases comprised of three bottles each of our Bearwallow, Alpine, Horseshoe and Mt. Pajaro single vineyard Pinot Noirs.
Bearwallow
---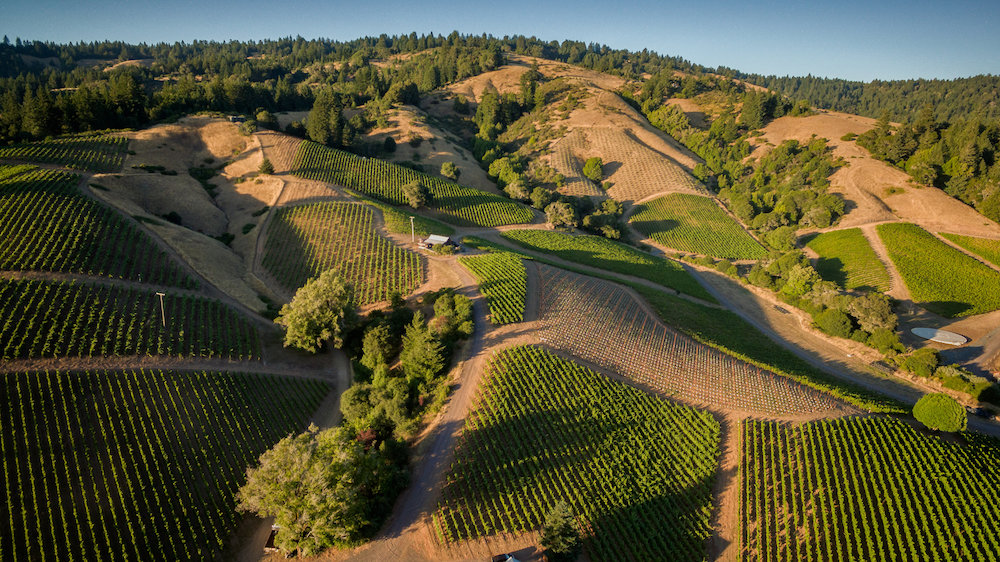 2018 Rhys Bearwallow Vineyard Chardonnay
---
The 2018 vintage graced us with the unusual combination of power, acidity and balance. The Chardonnays in particular show these traits, with intense and complex fruit pierced with lifting acidity. We expect them to be extremely long-lived wines and have a feeling that they may be some of our very best wines to date. The 2018 Bearwallow Chardonnay opens with perfectly ripe apple and quince notes, leading to a trace of white flowers and the hallmark elegant and precise palate we've come to expect from Bearwallow. It finishes with crisp, refreshing, and mineral-laden.
2018 Rhys Bearwallow Vineyard Pinot Noir
---
When it comes time for us to put together our vineyard designate wines Bearwallow is often the most difficult. The character of the site can blur the differences in exposure and clone and this becomes even more acute in great vintages. Because of the strong performance from each block at Bearwallow in 2018, it took multiple iterative blending and tasting sessions to work out the final barrel selections. We think the hard work has rewarded us with one of the finest Bearwallow Pinots to date. Explosive on the nose with a deep core of ripe cranberry, bing cherry, and rhubarb, and lifted by terrific acidity, this beauty shows the world-class potential of the Deep End of Anderson Valley. The characteristic dusty earth finish is readily apparent and provides an attractive finishing dryness. As with most Bearwallow Pinots, this should drink well early but reward at least 5-10 years in the cellar.
Horseshoe Vineyard
---

2018 Rhys Horseshoe Vineyard Chardonnay
---
The last 6-8 vintages have really shown how great of a site Horseshoe is. The Pinot noirs have evolved into earthy and red-fruited beauties and the Chardonnays have blossomed into stunning examples of New World terroir. As the vineyard has matured, the depth and balance of the Chardonnays have increased, providing for tremendously complex and invigorating wines. The 2018 Horseshoe Chardonnay could be the best since the fantastic 2012 vintage, displaying much of the same intense jasmine, honeysuckle and citrus flavors. The precise flinty minerality is front and center here, wrapping the entire wine in a coiled framework that will take several years to resolve. We expect several years in the cellar will allow it to fully show its potential.
2018 Rhys Horseshoe Vineyard Pinot Noir
---
It's hard to express how impressed we've been with the development of Horseshoe over the last decade. We saw glimpses of its potential early on, but we've become convinced over the last few vintages that Horseshoe is one of the finest places in California to grow Pinot noir. The 2018 is packed with savory and earthy elements, incorporating flint, black tea, and beetroot with fresh red currant and red plum flavors. The palate is precise, deep, and endlessly complex, leading to beautiful finish of suave tannins and bright acidity. This should be a joy to watch develop in the cellar over the next decade or two.